Events
About our events
Whether you join us for breakfast, lunch or drinks after work, we encourage you at all our events to network with other members and guests, be inspired by our speakers, and enjoy meeting and learning from, new like-minded and inspired business acquaintances.
Lunches are held on the second Tuesday of each month beginning in February – that is expect for June, when the IronMan lunch is held on the first Tuesday; and later in the year when we share our lunch with AIM and the Great Debate (a date for this will be confirmed soon).
Business 'n Bubbles events will be scheduled from April and Breakfasts from July.
Keep checking back for confirmed dates, speakers, and special guests at all our events - and to book your place. Remember members get discounted rates but everyone is welcome. Corporate tables are also available at most events.
dates for your diary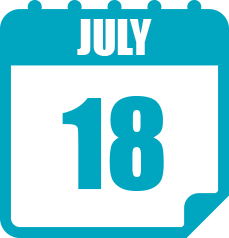 July Luncheon
Tuesday 18th July
11.30am
Pullman Reef Hotel Casino
The Wacky World of Work
Staying Sane & Succeeding
There's a special kind of crazy and WTF that comes out at work. It can test our sanity and stop us from getting what we most want.
This is a fun, practical and interactive talk and you'll have the opportunity to learn new skills that will help you understand why workplaces are so crazy and what you can do about it, whether you are the boss, and employee or an owner.
July Breakfast
Thursday 13th July
Hilton, Cairns

Breakfast with the Fair Work Ombudsman, Natalie James
Natalie James was appointed to the position of Fair Work Ombudsman by the Governor-General for a 5 year term starting on 15 July 2013.
Under the Fair Work Act 2009 Natalie is responsible for:
promoting harmonious, productive and cooperative workplace relations and ensuring compliance with Commonwealth workplace laws.
Taking some time out to visit the tropics, Ms James will be speaking to attendees on a range of workplace issues pertinent to employers and employees in our region. With the FWO's recent increased focus on issues such as unpaid wages and accessorial liability, Ms James's presentation is not one to miss! The Fair Work Ombudsman continues to shine a light on non-compliance with the Fair Work Act, exposing the exploitation of vulnerable visa holders and instances of systemic non-compliance in supply chains and franchise networks. Under Natalie's leadership, the Fair Work Ombudsman continues to push the boundaries of accessorial liability and is also developing better and innovative ways to help businesses and workers comply with their obligations.
This session extends beyond just a HR focus, and is also highly relevant to CEO's, general managers, accountants, bookkeepers, small business owners, employment lawyers, business consultants, board members, and anyone with responsibility for employing, engaging or advising on employee related matters.
August Luncheon
Tuesday 8th August
11.30am
Pullman Reef Hotel Casino
More details to follow
August Business + Bubbles
Friday 18th August

More details to follow